Friday 23rd September 2022
Workshop: Crossing the Threshold into Theatrical Ritual to Retrieve the Magic.
Malvern Cube
Date & Time:Friday 23rd September 11am-2pm
Tickets: £15
This performative, playful, act-I-vist workshop is an invitation to work engage with Universal  Archetype, to move between light and shadow, to navigate sameness and difference and to shine a light on what is uniquely yours. 
…collectively we will return, gifted with the beautiful nuanced story of humanness.
Vishni and Sam were incredible facilitators, and their energy, positivity and vulnerability throughout the workshop was refreshing to experience.  Julia Herrero (Participant)
Facilitated by:
Performer and Dramatherapist Sam Adams
Theatre Director and Group Practitioner Vishni Velada Billson (Head of Participation at The Royal Court Theatre)
Workshop: Lucy Hopkins: Silent Workshop
Elmslie House (Elgar room)
Date & Time:Friday 23rd September 4pm - 6pm 1 ½ hours with 30 minute debrief
Tickets: £20
Maximum 12 participants
Have you ever thought you were a total idiot? Good news! You probably are. In this workshop we'll expand our amazing perceptivity by playing together in total silence. (Mostly total silence. Risk of laughter)  
 
There's a whole world of beautiful, genuine connection to be made if we accept our own magnificence, admit the moment and let ourselves be seen exactly as we are. Let's see what we say when we stop trying to say things. Probably something amazing.
 
This workshop is highly participative! You will be performer and active audience member. Please wear comfortable clothes and soft shoes.
 
Suitable for anyone who interacts with humans.
 
Lucy Hopkins is a high priestess of idiot and one of the UK's best known, award-winning, female clowns. She tours her genre-busting ceremonial shows and workshops around the UK and Europe. She lives in Worcester and she likes it.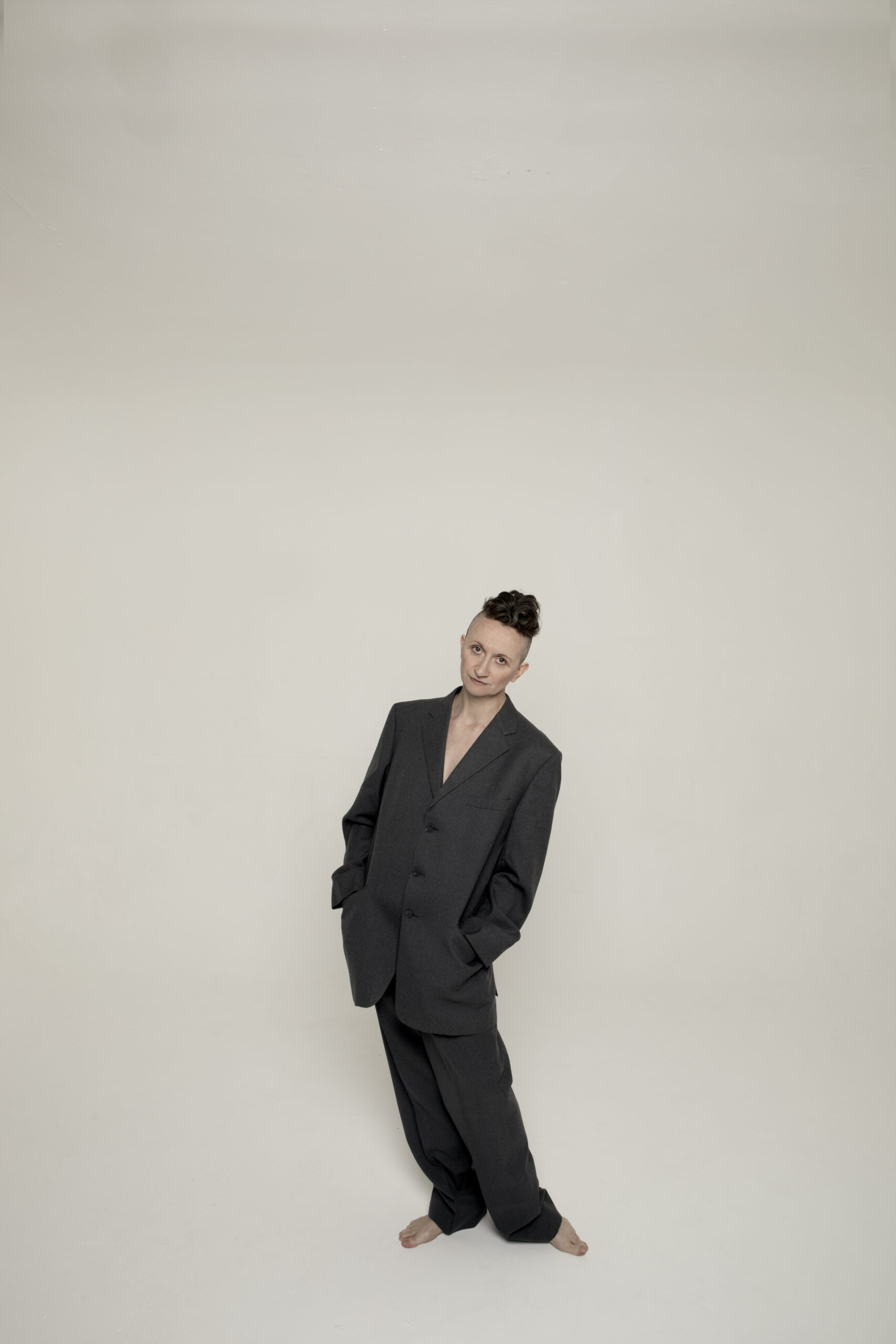 Friday Night Bite
Malvern Cube
Date & Time:Friday 23rd September 7.30pm –10pm
Tickets: £10
Age recommendation: 16+
Join us for one of our favourite FEAST nights out. Ages 16 + This fierce nightof original short theatre, dance, spoken word and film exploring gender, death, and sexuality and held together gloriously by Sam Adams. Not to be missed!
Featuring: Euton Dayley, Danielle Somerville, Liselle Terret, Award Winning dance company 'Impermanence', Dympna Jardine Award-Winning 'Wool", Rose Rouses short film 'Dance me to Death', The Worldwide Welshman and much more.